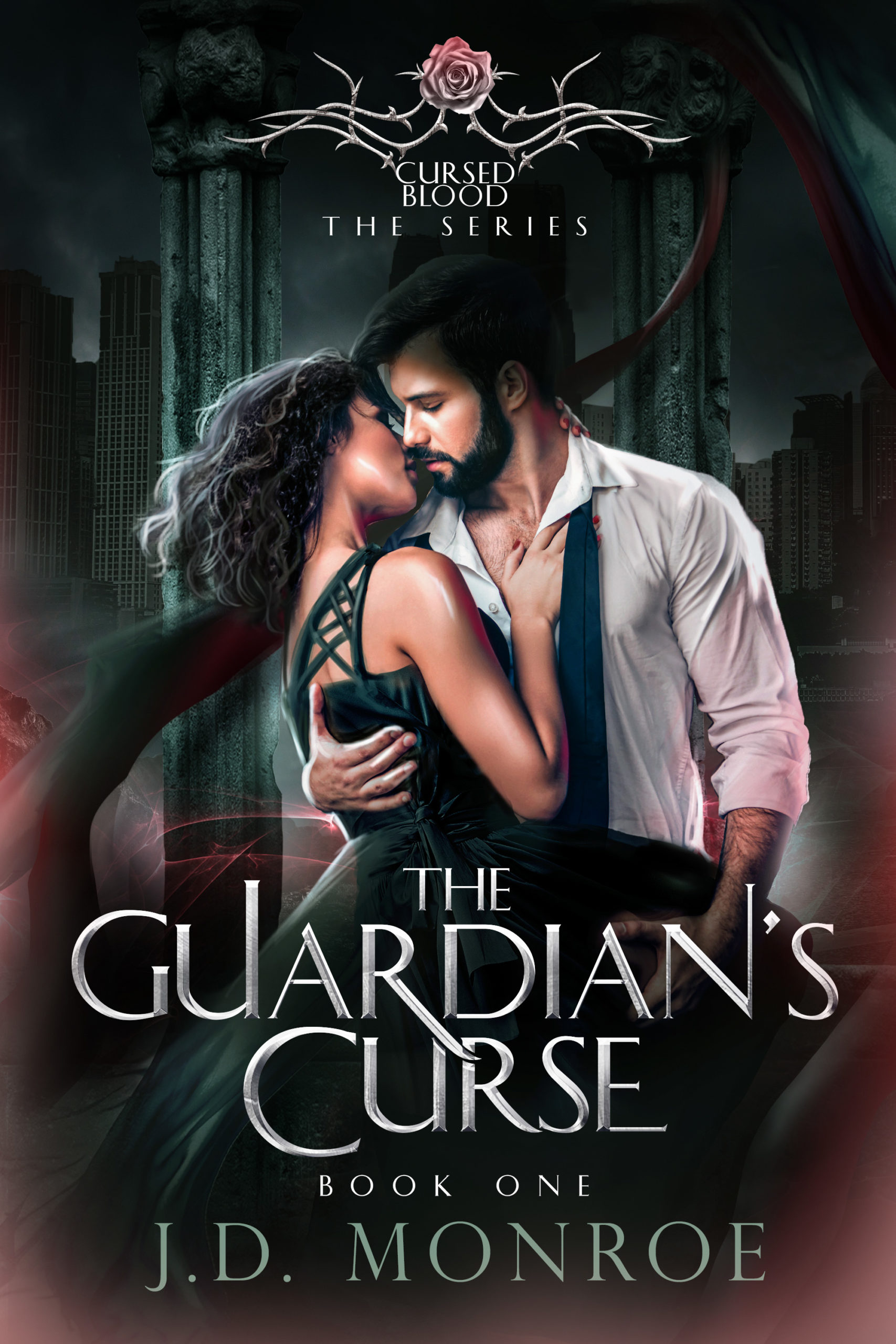 The Guardian's Curse
Love is the cruelest curse of all.
Shoshanna York knows vampires are nothing but trouble. But what's a witch to do when the rent is due and the vampires are offering five figures for some simple spellwork? This was supposed to be one simple job, but when a rogue vampire breaks into her apartment, Shoshanna's fanged employers come to the rescue. Unfortunately, their idea of a rescue is to whisk her away to a luxurious mansion with a mysterious vampire as her bloodthirsty babysitter.
For over a century, reclusive vampire Alistair Thorne has hidden his cursed face in the shadows of his Atlanta mansion. When an old friend brings him an uninvited houseguest, he reluctantly agrees to protect the witch as long as she stays away from him.
But Alistair's will is no match for Shoshanna's, and they soon meet face to face. Determined to make herself useful, Shoshanna vows to break Alistair's curse. But this is no fairytale, and it will cost far more than true love's kiss to break this twisted curse.
It may cost everything they hold dear.
Cursed Blood is a brand-new vampire series that's sure to appeal to fans of J.R. Ward's Black Dagger Brotherhood, the Vampire Diaries, and True Blood. One-click today for a whirlwind of a story packed with action, romance, fated mates, and a magical world that you won't want to leave.
"I loved Shoshanna and Alistair and their relationship. They had chemistry yet it developed naturally which I really liked. The secondary characters were enjoyable to read about too."
"Shoshanna was strong, intelligent, and generous while Alistair is possessive, growly, and brooding and they make a perfect match…This book was sensual, a little bit dark, and absolutely delicious to read."
"I planned to read a couple chapters then get some much needed sleep. Well, that didn't happen! It is now after 6 am, and I really just want to read the next book!"