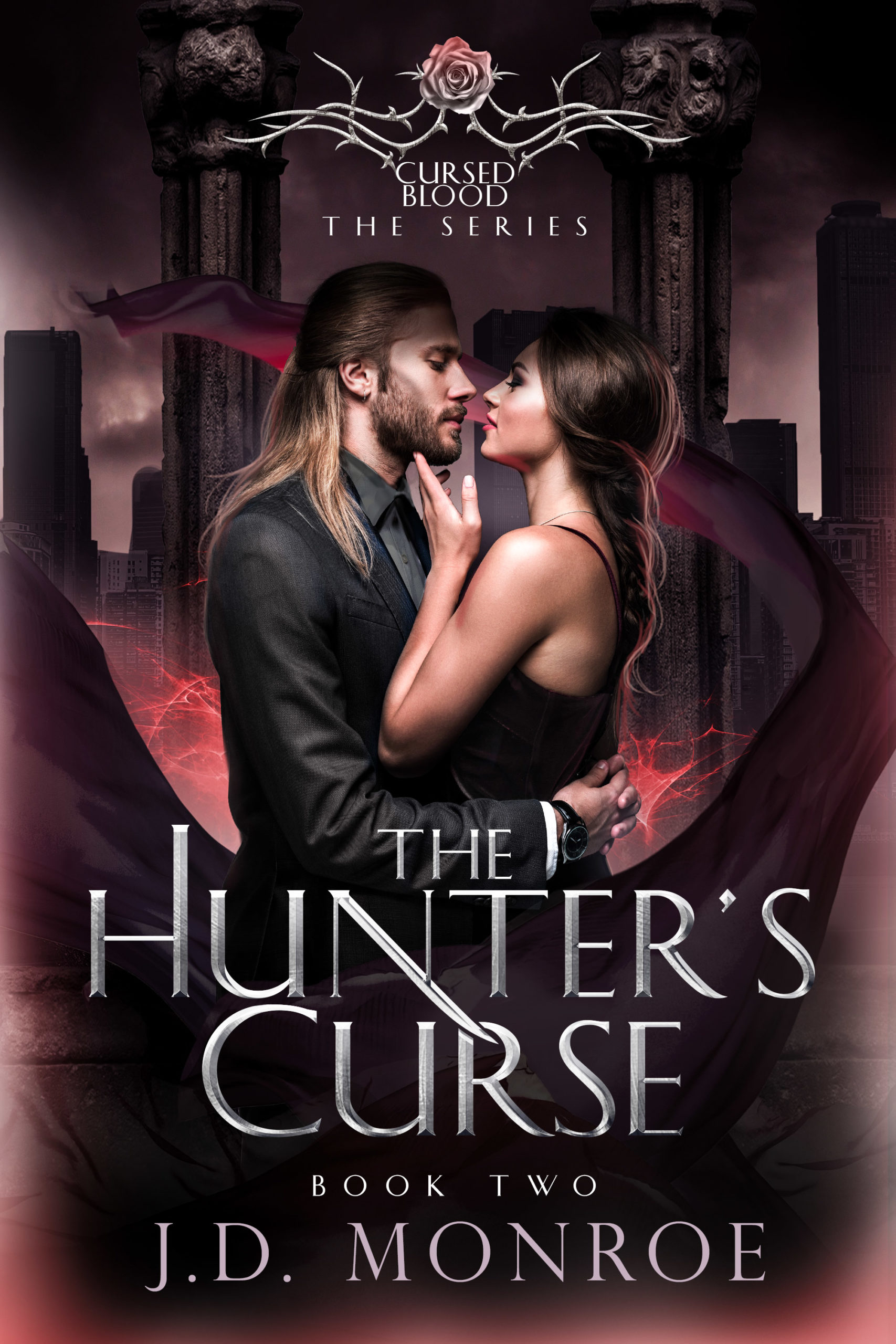 The Hunter's Curse
Love is the cruelest curse of all.
Haunted by a troubled childhood, Olivia Pierce has never felt safe. Getting kidnapped and drained dry by rogue vampires certainly hasn't helped matters.
When she makes a devilish deal with the vampires to save her sister's life, she plunges deep into the shadowy world of Atlanta's vampires. Surrounded on all sides by dangerous creatures, she finds herself feeling safe for the first time in her life with the angel-faced vampire who saved her life.
Even before an agonizing curse cast a pall over his unnaturally long life, Nikko Baudelaire has been haunted by his failures for centuries. When he saves Olivia Pierce from a filthy blood farm, he's just doing his part to soothe his wounded conscience.
As Olivia becomes embroiled in the court and all of its politics, Nikko swears to protect her and give her the safety she's always lacked. Despite his best intentions to keep her at arm's length, she draws him ever closer and ignites a dangerous spark of hope.
But Nikko fears the danger he poses to Olivia. If not his primal hunger, then the deadly curse marked on his skin will surely bring her harm. And when the turmoil of the vampire underworld spills over into their lives, Nikko may not be able to protect his new love from a terrible fate.
Cursed Blood is a brand-new vampire series that's sure to appeal to fans of J.R. Ward's Black Dagger Brotherhood, the Vampire Diaries, and True Blood. One-click today for a whirlwind of a story packed with action, romance, fated mates, and a magical world that you won't want to leave.
"The hero was deliciously alpha in the romance novel sense, just as a vampire PNR hero should be." 
"I was barely halfway through the book and I could not put it down! This is one of those books that has characters you can't stop thinking about."
"This book completely rocked! Nikko and Olivia's story will suck you in and keep a hold on you."