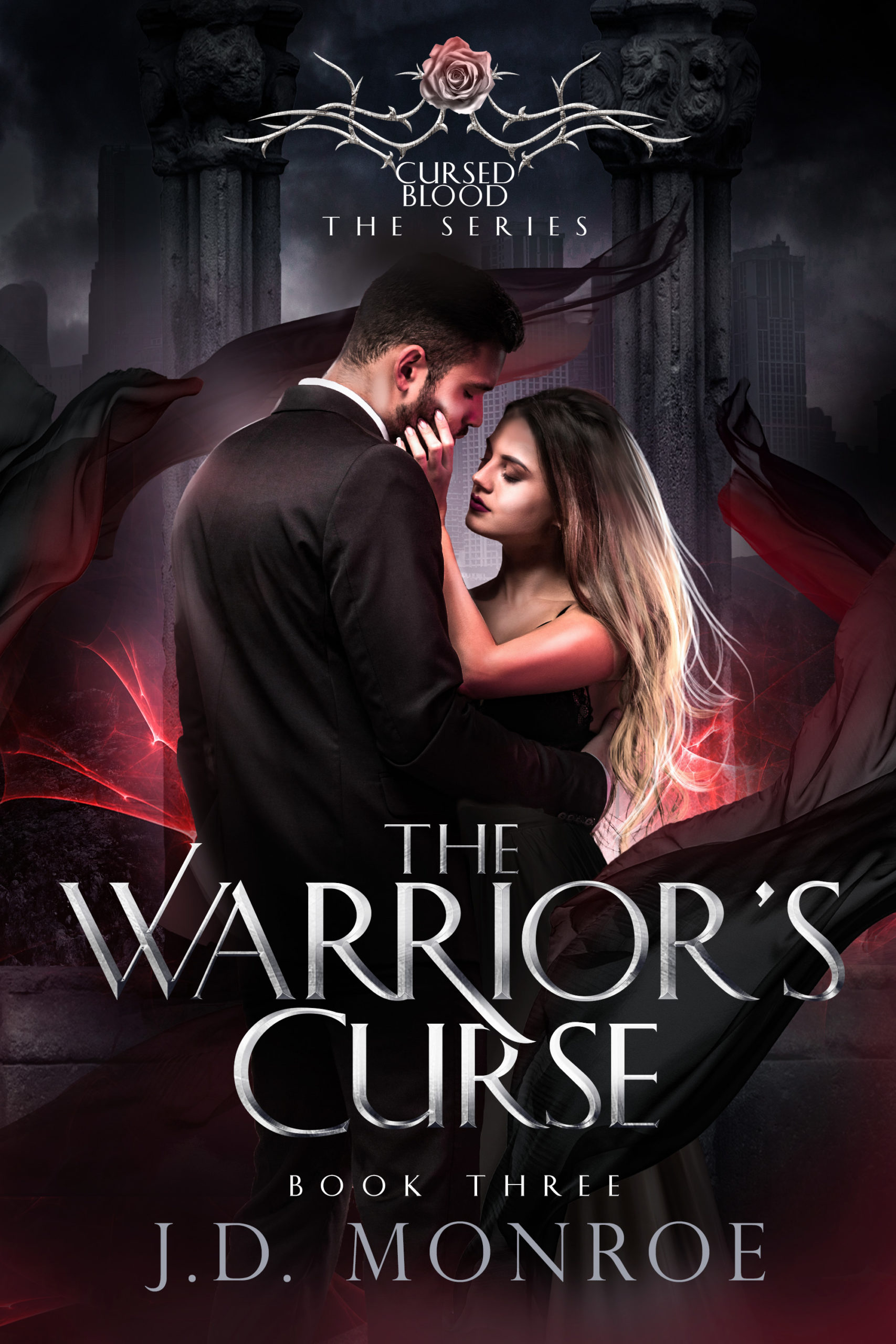 The Warrior's Curse
Love is the cruelest curse of all.
Rachel Ryan's life ended in front of a soda cooler in an all-night drugstore. The good news? She gets a second chance at life. The bad news? She's the newest vampire in a court entangled in trouble from all sides. Being a single mom is hard enough without contending with vampire hunters, bloodlust, and the scorching misery of daylight. To make matters worse, she can't decide if her feelings for her gorgeous Maker are love, hate, or raw hunger.
Dominic Cattaneo has loved and lost, having watched his human wife succumb to old age centuries ago. Unlike his brothers who have found their redemption through true love, he knows that there is no such salvation from the painful grip of his curse. When his new Vessel, Rachel, awakens a burning desire in him, he knows that it is foolish and pointless to even hope. Even if she could be his soulmate, how can she love someone whose touch brings only pain?
Dominic does his best to ease Rachel into her life as a creature of the night. But the vampire hunters, drawn to Atlanta by the growing turmoil amongst vampires, soon set their sights on her. And when they threaten her family, she may sacrifice everything to protect what's hers.
Cursed Blood is a brand-new vampire series that's sure to appeal to fans of J.R. Ward's Black Dagger Brotherhood, the Vampire Diaries, and True Blood. One-click today for a whirlwind of a story packed with action, romance, fated mates, and a magical world that you won't want to leave.
This is Dominic and Rachel's story. Very suspenseful and it kept me interested. Their journey to a HEA wasn't for the faint-hearted and what a journey it was.
This book contained a really deep, sexy hero and an annoyingly stubborn heroine who did not detract from this exciting action/adventure romance. The humor is laugh-out-loud hilarious. I'm in love with all the men of these books and their brave women. Worth your while!
I loved Dominic and Rachel as a couple and I feel that this is my favorite of the series so far!