Unsure of where to start with the Dragons of Ascavar? I've got you covered. Each book of the series follows different characters, so you can enjoy most of the books on their own without reading the whole series. 
The novels following one huge fantasy storyline, so if you're just looking for the action and adventure, read the ones that start with "Wings of…"
The novellas fill in the gaps or tell the story of different characters that have appeared in other books. 
And if you'd like the full experience, you can read them in the order listed below. Enjoy!
On leave from his boring duty standing guard over the Gate, a portal between the worlds of humans and dragons, dragon-shifter Shazakh plans to party hard in Las Vegas. But when a beautiful human woman crosses his path and disrupts his plans, his oath to keep the secret of his kind becomes much more difficult. 
(This one leads directly into Book 1 – Wings of Stone !)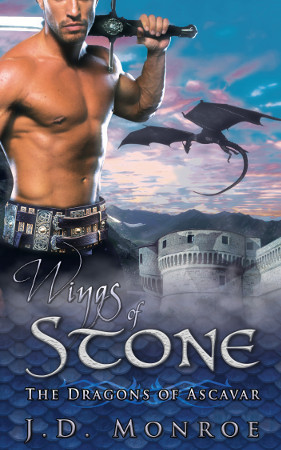 Book 1
A haunted dragon warrior.
Scarred by past battles, dragon shifter Tarek Windstriker has consigned himself to a quiet life protecting the portal between the human world and his home. But when the princess of his clan is brutally attacked on a visit to the human world, he must intervene. He just wasn't prepared for a gorgeous human woman to stand in his way. 
A driven human doctor.
Doctor Gabrielle Rojas is a practical woman, so the last thing she expects on a busy shift is to watch a sexy stranger turn into a dragon and fly away with her patient. And when he calls her to ask for help, she can't say no. But meddling in the affairs of dragons plunges Gabrielle into a dangerous world of magic and dragons.
A sinister plot that spells war for all dragons.
Desperate to outrun a mysterious enemy and return the princess to her homeland, Tarek and Gabrielle soon find their fates entwined. But even as the sparks fly between this unlikely pair, war is on the horizon in Ascavar. Will their love have a chance to ignite, or will they be torn apart?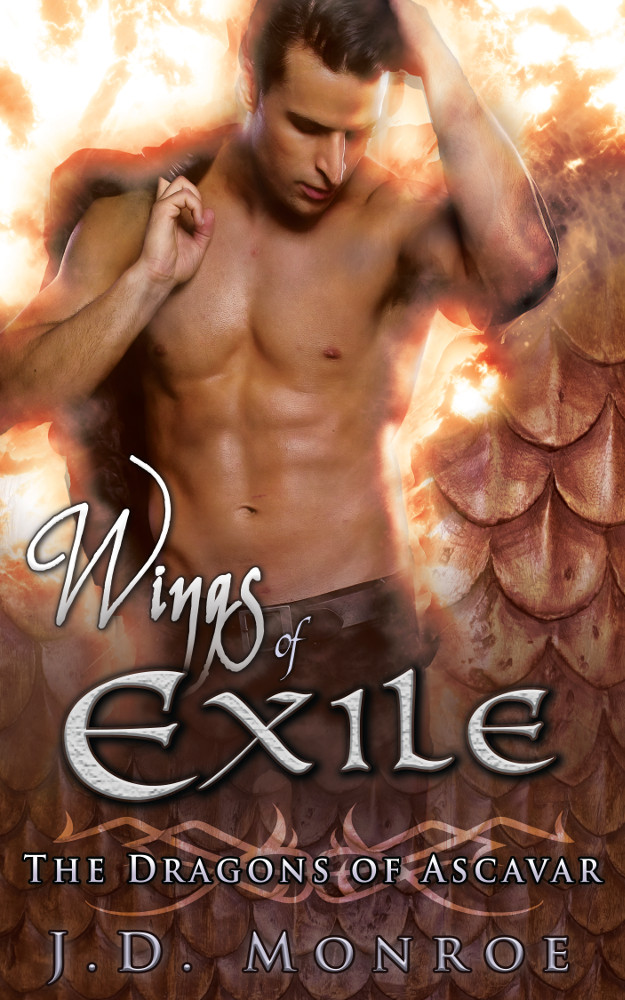 Book 2
A woman who has lost too much.
"Call this number before you call the police."
Natalie Thomas never thought she would have to follow the cryptic instructions, but she's forced to obey when her best friend Thea goes missing. Her day only gets weirder as she files a police report, meets Thea's unreasonably gorgeous "cousin," and gets attacked by a dragon in her living room. 
A dragon determined to avoid love.
Since his heart was shattered by his one true love, Erevan Skyblaze has filled his days with work and his evenings with meaningless flings. But when he is called to investigate the disappearance of a young dragon woman, he meets the beguiling and stubborn Natalie Thomas. Not only does she defy his dragon compulsion, she doesn't seem to know that she's not entirely human.
They'll have to trust each other, or they could lose everything.
Together, Erevan and Natalie begin an investigation that veers into dangerous territory as they discover the resurgence of a dragon-slaying cult. Long thought dead, these mysterious enemies pose a grave threat to the dragon world. And the fiery attraction between Erevan and Natalie may prove to be the one thing that can protect them.
This fabulous anthology features my exclusive novella STOLEN HOARD, set in the Dragons of Ascavar universe! This novella refers to the events of WINGS OF EXILE, but you don't have to read them in order. (But you'll probably enjoy it a little more if you do!)
Dragon shifter Dyadra Macias has lived a quiet life in the human world for a hundred years, far removed from the wars of her people. But when an unknown enemy kidnaps her family and leaves her home a smoldering ruin, she must call upon the slumbering dragon within to track them down and rescue them.
Hell hath no fury like a dragon wronged.
Book 3
A former slave who could never trust a dragon.
Since her emancipation from the cruel dragon masters that stole her childhood, Shalina al-Tahni wants to start a new life far from dragonkind. But fresh starts cost money, so she agrees to translate for a dragon prisoner in a tiny desert town. She knows what to expect before she lays eyes on him. Dragons are killers and liars.
But not this one.
When the half-dead prisoner with the beautiful eyes protests his innocence, she knows he's telling the truth.
A dragon prince framed for an unspeakable crime.
Aryath Silverbrand is the son of a wealthy noble house of dragons, but an ambush left him grievously injured and imprisoned by a group of dragon-hating zealots calling themselves the Chosen. Their mistreatment has left his wings broken and useless. He begs the beautiful translator to believe in his innocence, and it seems like a blessing from the gods when she helps him escape.
A dragon city under iron rule.
The joy of freedom is cut short when he discovers that his home city of Tahlan-Lev has been invaded and his entire family imprisoned. The dragons of the city have been slain or forced into slavery. Despite having only his wits and an injured human form to fight back, Aryath is the only hope for his family, whose days are numbered.
Despite her dislike for dragons, Shalina sees the spark of something different in Aryath, and the ember of something unfamiliar in her own heart. But as the Chosen tighten their grasp on the city and hunt for the surviving scion of the Silverbrand house, she realizes she may face the ultimate sacrifice if she remains at his side.
A loyal dragon prince.
Long ago, Prince Zayir Moltenheart made a solemn promise to his twin sister, the queen of the Ironflight dragons.
I will do whatever you ask for the good of our family.
He just didn't expect to make good on his promise by marrying a shapeshifter princess he'd never met. With war on the horizon and enemies closer to home, Zayir sacrifices his freedom to secure a future for his people.
A dutiful princess with a secret agenda.
As the daughter of a powerful shapeshifter clan, Ohrena al-Katiri has long expected a marriage of convenience for political gain, not love. But marrying the playboy prince of the Ironflight dragons proves to be a surprise and a challenge that takes her far from everything familiar.
A wedding of convenience.
Zayir is pleasantly surprised to learn that his new wife is as intelligent and thoughtful as she is beautiful. But overhearing nasty gossip on their wedding night leads him to pull away from her, sending their new partnership down a rocky path. As they navigate a diplomatic dance, they soon learn that they have misjudged one another. 
Polite affection quickly ignites into something powerful and passionate. But when the prince discovers his new wife has been keeping dangerous secrets from him, he must decide whether he can trust her with the safety of his people. Will love bloom, or will their differences be too much to overcome?
These stories can be enjoyed "out of time" – they are not tied to the overarching story but still take place in the Ascavar universe.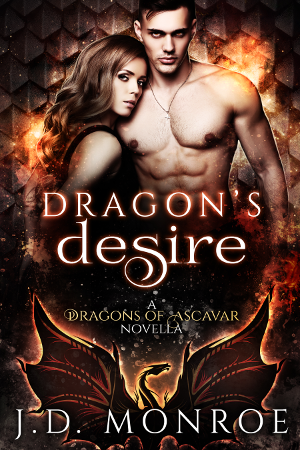 Sparks will fly when two powerful dragon shifters fight for the affections of a human woman.
Like his older brothers before him, dragon shifter Pahlin Stormcaller is undertaking the Wandering, a seven-year journey into the human world to find himself before taking his rightful place in dragon society. Life in the human world isn't what he expected, and Pahlin finds himself earning a meager living by fighting – and losing – in a fight club for shapeshifters. But when he meets headstrong bartender Violet, his luck turns around.
Violet Ray isn't sure what to think of the sudden influx of muscle-bound hotties in her bar, but she's not complaining about the scenery. When one of them threatens her and her employees, she's ready to do what it takes to protect herself. But nothing prepared her to discover magic was real, or for the cutie at the bar to turn into a dragon to defend her.
Can she trust this man who is far more than he seems, or is his magic too dangerous to risk her heart?